Our Pastor
Pastor James Werlin Glynn was born in Elizabeth, Louisiana, to the late Willie and Alice Glynn. Number eight out of nine children born to his parents, he was baptized at the Starlight Missionary Baptist Church under the pastorate of Rev. James Wesley Gibbs. The Glynn family moved to Houston and united with the Mt. Horeb Missionary Baptist Church under the pastora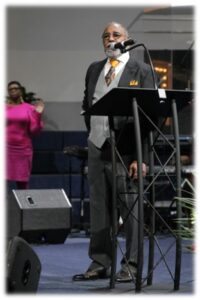 l leadership of Rev. S.H. Smith. Rev. Glynn preached his initial sermon on April 11, 1976, at sixteen years of age.
Rev. Glynn was called to t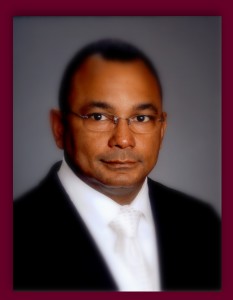 he pastorate of the St. Mark Missionary Baptist Church in January, 1991. The St. Mark church celebrated her one hundred and twenty-first jubilee anniversary in 2015. He holds the position of Executive Director of Youth in the National Baptist Convention of America, Inc. One of the joys in his ministry is his work with the Foreign Mission Board of the N.B.C.A.
Rev. Glynn is a graduate of at Texas Southern University with a Bachelors of Arts with a dual major in History and English. He is also pursuing a Masters of Theology at the Grace School of Theology. He is married to Sis. Angela L. Mitchell Glynn. They are the parents of three daughters, Alyssa, Alysabeth, Angel and grandparents to Chandler, James and Judah.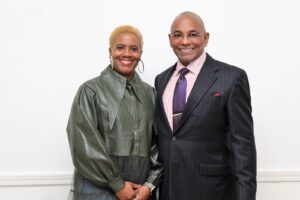 Happy 31st Pastoral Jubilee
Pastor James W. Glynn and Family
"Brothers and sisters, we ask you to show appreciation to those who are working hard among you and those who are your leaders as they guide and instruct you in the Lord — they are priceless."
I Thessalonians 5:12 (Voice Translation)